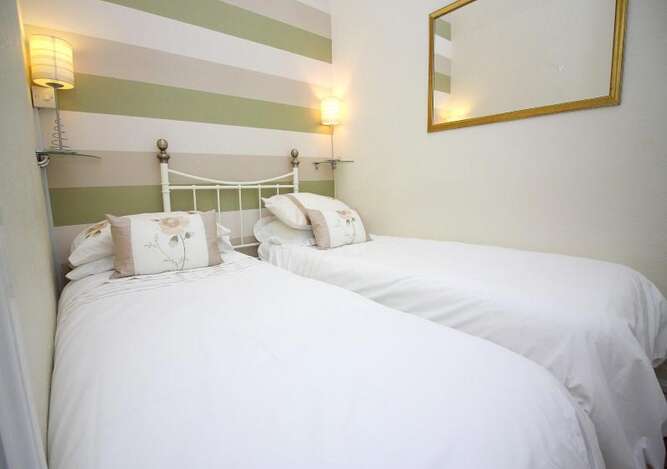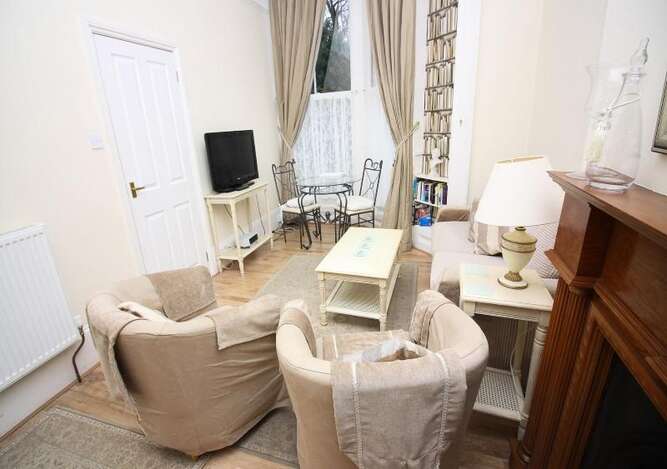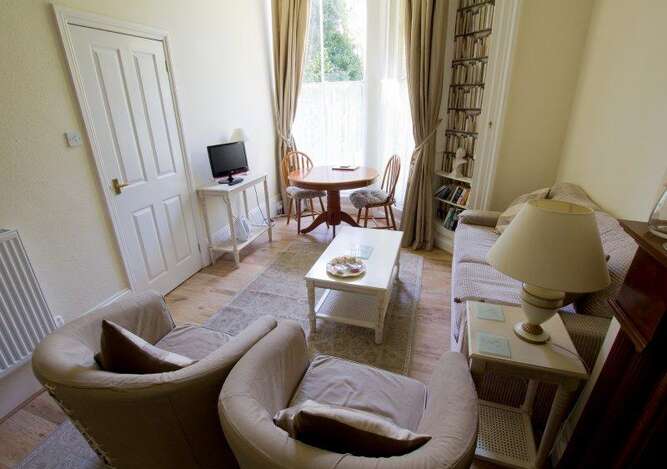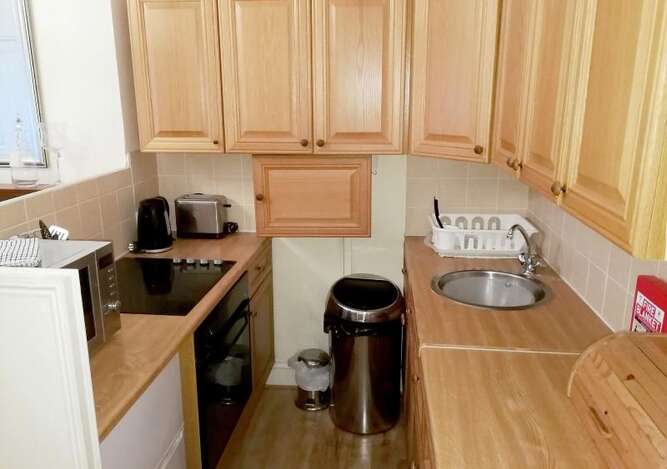 Yellow Flat
All Flats are completely self contained with their own bathroom fully equipped with everything supplied.
Yellow Flat and a pulldown in sitting room.
• Key provided for each flat
• All beds including pull down have a comfortable interior sprung mattresses
• The ideal holiday for the whole family
We provide free use of:
• Colour TV
• Cotton Sheets &Pillow cases
• Beds made, Hotel style ready for use
• Bath Towels
• Hand Towels
• Tea Towels
• Bath Mats
All are Self Contained and comprise
• Lounge/kitchenette with sink unit, etc
• Pull down bed in sitting room
• Dining table &chairs
• Electric fire
• Electric cooker
• Kettle, Microwave, Toaster
• Refrigerator - TV &fully equipped kitchen &washing machine in garden flat.
• Washing &drying available for all
• Steam iron &ironing board in each flat.